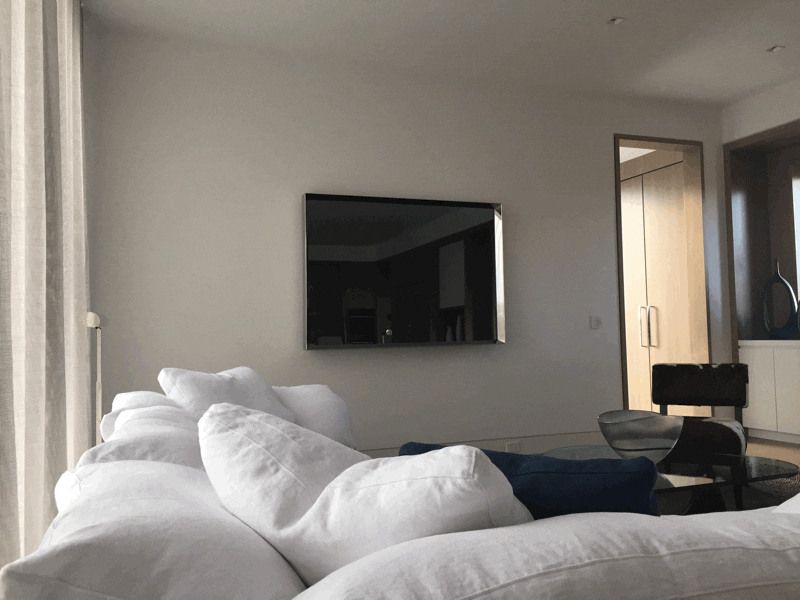 Whole House Audio-Video Systems
How would you like to hear your favorite CD playing in every room in the house? Would you like it playing at level five in the kitchen and level eight in the bedroom? What if each member of your family could watch their favorite DVD, video cassette or Internet video on their own TV without installing multiple media players in each room? Intech can make it all happen. We'll provide and install each component in a single, "hidden," convenient location and set you up with a keypad, LCD touch panel or wireless remote that controls the whole system.
Video Surveillance
Whether you're looking for the security that comes from seeing who's pulling into your driveway or the security you get from being able to keep an eye on the kids in the pool with a simple touch of a button, Intech can help. We'll provide you with security cameras accessible via your television or Crestron in-wall touch panels.
Heating, Ventilation, Air Conditioning (HVAC) Control
Intech can provide the technology to help you monitor and adjust the temperature throughout your house via a Crestron control panel. Our installers will show you how to create temperature "zones," so that you can regulate the temperature and humidity in each room of your home with the touch of a button.
Telephone and Voicemail Systems
One phone number with multiple extensions means that each member of your family can have a phone in their room that also functions as a room-to-room pager, whole-house intercom or, if you'd like, even a door phone.